Like most other colleges across the country, Newbury College, a small, private liberal-arts school in Brookline, Massachusetts, held classes through the end of this past spring semester and then bid farewell to cap-and-gown-wearing seniors. But unlike almost every other college, those classes, and that farewell, were the school's last: Newbury officially ceased operations at the end of May.
One of the first sources to publicly confirm the long-rumored closure was the president's blog, where the news was shared last December. "It is with a heavy heart," the school's president, Joseph Chillo, wrote, "that I announce our intention to commence the closing of Newbury College, this institution we love so dearly."
After that announcement, which was also blasted out in an email, about 25 percent of the student body decided to not even come back to campus for the spring semester, according to Chillo. But for the students who did—as well as their professors who stuck around—life on campus had already flatlined by the time they returned in January. As the light-pink blossoms began to sprout from the campus's weeping cherry trees, Newbury's nearly eight acres of Georgian-style buildings felt like a shadow of the school it'd been just a few months prior. It was no longer the college that Deborah Mael, an English professor who taught at the institution for most of its existence, remembered; the benches where her now-adult daughters had sat as kids remained empty, as did the dorms where they had relished the opportunity to hang out with older girls.
The dining hall, typically so crowded during peak lunch hours that the lines would snake out onto the neatly manicured quad, was too quiet to enjoy. The gym, which used to resonate with the clanks of athletes at weight machines and the thuds of runners on treadmills, felt abandoned, too. Faculty offices were hollowed out. Classroom attendance was abysmal. Enrollment plummeted from a little more than 600 before the closure announcement to almost half that by the end of the semester. "It hasn't been much of a dwindling," Mallory Stefan, who just finished her junior year at Newbury and plans to complete her degree at nearby Lasell College, in Newton, told me in April at a Dunkin' Donuts, where she was studying for finals before heading off to her part-time job. Rather, "it's pretty much just been a drop-off."
Could anything have been done to prevent this ending? "Yes, we should've been doing online," Chillo told me, alluding to the kinds of new-revenue tactics explored by many similar colleges. "Yes, we should've been developing a graduate program.
"Fundamentally, though," Chillo continued, "there was no money for that investment."
Many students and faculty described the news of the 57-year-old college's closure as simultaneously shocking and predictable, a dissonance that few had the words to describe. "I think I sensed it [was coming]," Joshua Humphries, one of the 111 members of Newbury's graduating class, told me. "But I never connected the dots."
In many ways, a college's closure plays out like a business liquidation—the employees get their severance packages, the property goes on the market, the customers are told to move on.
But students and faculty suggested that a college closure cuts even deeper—that the raw pain and the stakes involved in such a shutdown are compounded by the fact that Newbury was also home. And Newbury welcomed many of its students when few other schools would: Compared with nearby private, liberal-arts institutions, Newbury's students were more likely to be poor, identify as people of color, and/or have parents who did not attend college themselves. (Seventy percent of Newbury's undergraduates were, according to Chillo, first-generation college students.) For these reasons, the closure feels personal, more like a breakup than a liquidation. The shuttering is for some "a proxy for [their] sense of self-worth," Mael told me.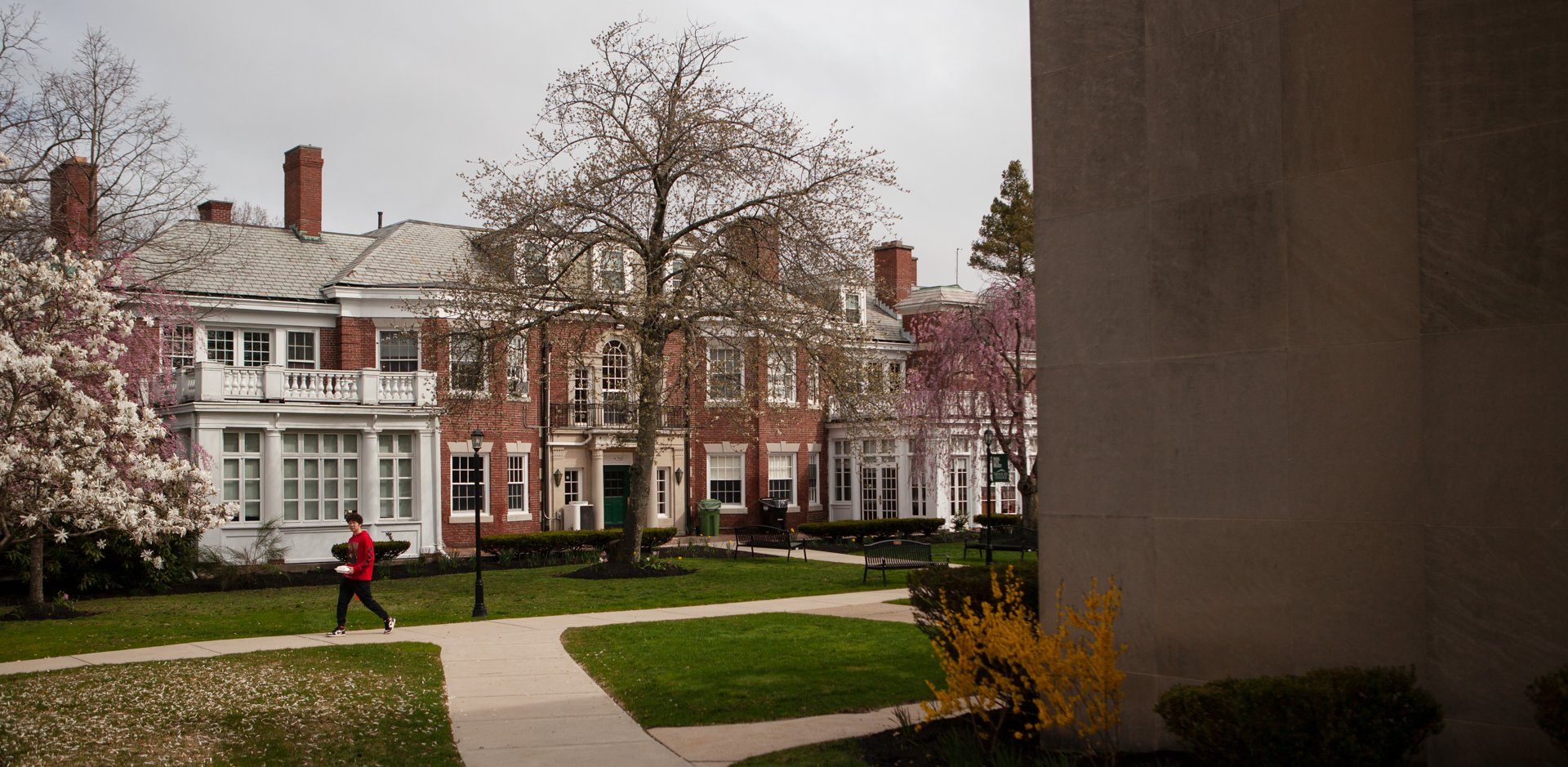 Read the full feature story: